People ages 60 and up have a higher risk of contracting COVID-19.  As a result, they are being encouraged to stay at home as much as possible and are spending more time online.  The bad guys out there are aware of these conditions and are bombarding the world with coronavirus-related phishing emails.  They are attempting to leverage the crisis for quick financial gain with emails designed to exploit fear and ignorance in order to compromise victims' online accounts and install malware.
---
The emails being sent are coming in the form of offers for scarce health products like medical face masks and hand sanitizers.  Some are even teasing a coronavirus vaccine.  Often using the official CDC (Centers for Disease Control) or NIH (National Institutes of Health) logos.  Other emails are coming in the form of requests for donations to fake charities set up the help people affected by the health crisis.  This category of email is designed to directly separate people from their money.
---
There are several spoofing emails, again using CDC and NIH credentials that include fake links that take you to "updated list of new cases of coronavirus around your area," or fake links to read transcripts to CDC telebriefings.  Some appear to be from the HR departments of popular companies giving fake updates about potential effects on their business operations.  Others request you to take fake coronavirus surveys.   This category of email is designed to facilitate the theft of online credentials.
---
A third category of phishing email invites readers to download and install a software program that will help find a "cure" for coronavirus.  However, users will instead be installing a trojan horse virus which allows the bad guys access to whatever they want on the victim's computer/device (bank account info etc.).
---
---
All of the COVID-19 emails are designed to manipulate users into clicking a malicious link or downloading malicious software by exploiting people's fear, paranoia, and ignorance.  Unfortunately, seniors in particular are vulnerable to these threats. They are more isolated than normal based on the legitimate recommendations by the CDC and NIH to social distance in order to help protect them from the spread of COVID-19.  In most cases they use their devices to stay connected to the outside world.
---
Pay attention, stay informed, and take the precautions recommended by recognized medical authorities.
---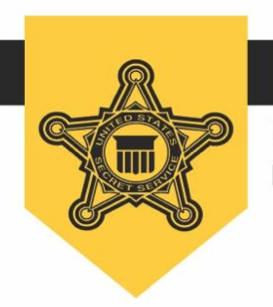 ---
The United States Secret Service just put out a press release to warn against a wave of Coronavirus scams: https://www.secretservice.gov/data/press/releases/2020/20-MAR/Secret_Service_Coronavirus_Phishing_Alert.pdf
---

Whether you are looking for a reliable nurse for different medical services, or a professional aide for personal care services, Gulfshore Home care is here to help.  Because every client's needs and lifestyle are different, our in-home care team will provide services specifically based on your loved one's condition and circumstances.
---

We are located in the areas of Naples, North Naples, Bonita Springs, Estero, Fort Myers, Fort Myers Beach, and Marco Island.  Please do not hesitate to give us a call at 239-249-8318
---

With our home health care in Collier and Lee Counties you will be able to live a happy, safe, and independent life. We invite you read more about our services and about us.  Every situation is unique, so to have all of your specific questions answered with personalized information from a friendly local home care expert, call 239-249-8318 now!
---